Daniel Jensen, medstifter af Baby Cloud fortæller hvordan ideen til Baby Cloud opstod.
---
Heidi, mother to Nanna is very satisfied with her daughter's Baby Cloud mattress. Hear her tell what difference the mattress has made for Nanna and their family.
---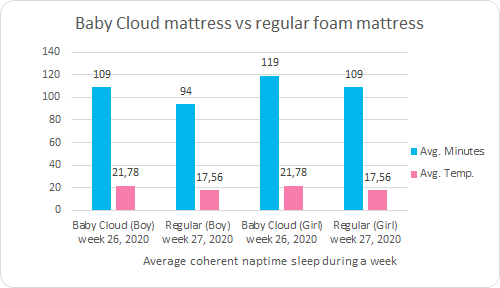 We have performed a test to prove the difference between a regular mattress and a Baby Cloud mattress. The test was performed on two random children in a nursery. For the first week, they both slept on a Baby Cloud mattress, after which they slept for a week on their usual mattresses. During the test period, the nursery workers kept track of all relevant temperatures and a careful record of how long they slept. Even though it was significantly warmer in the first week, where they slept on a Baby Cloud mattress, the children still slept noticeably longer!
---
---